After the shipment has been executed, the shipment status under Order Management will be updated to [Pending to print] or [printed] (in case you had printed out the label). From these statuses, the packing slip is ready for you to print. This article is the instruction for printing packing slip for an order.
For label printing instructions, please refer to:
How to print the packing slip?
Step1: Choose the order to print
Please go to Order Management > [Pending to print] or [Printed] to choose an order you would like to print the packing slip and click "Print packing slips".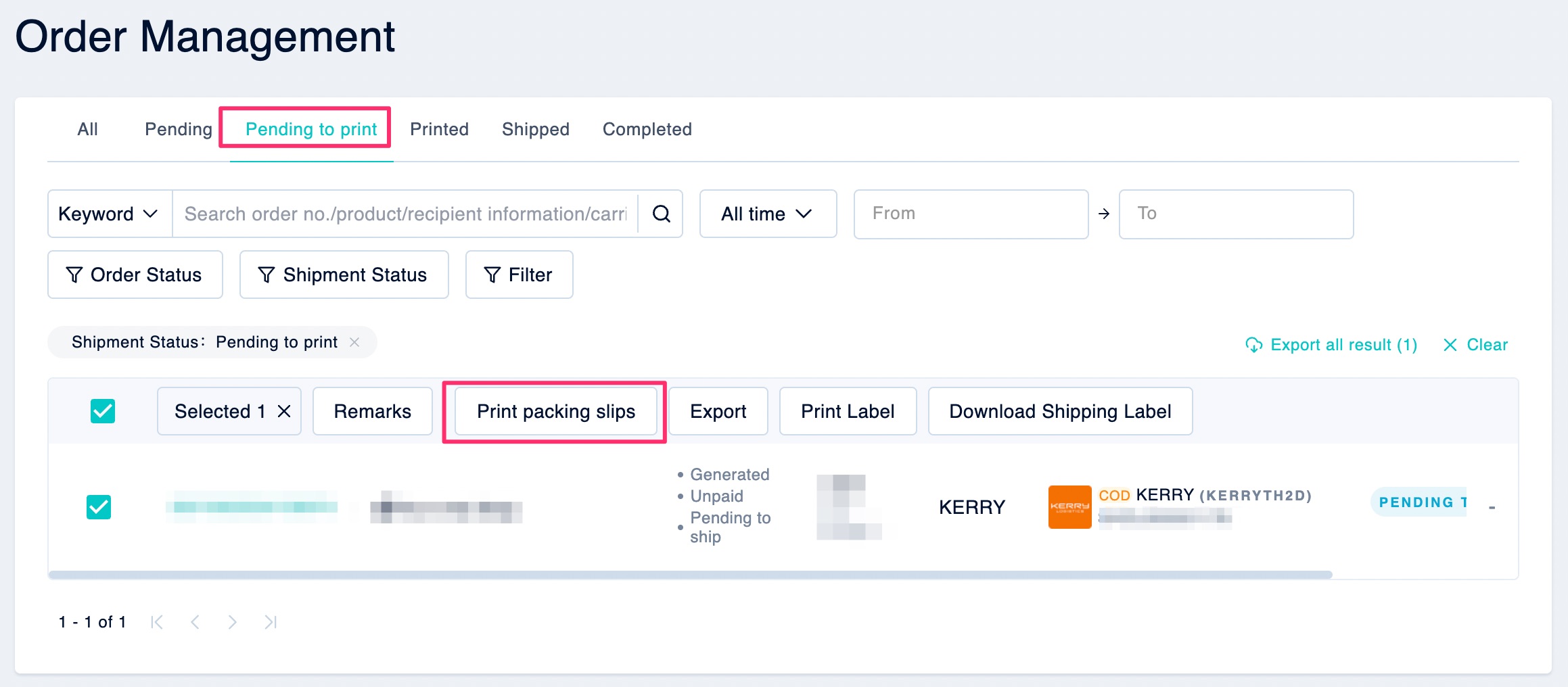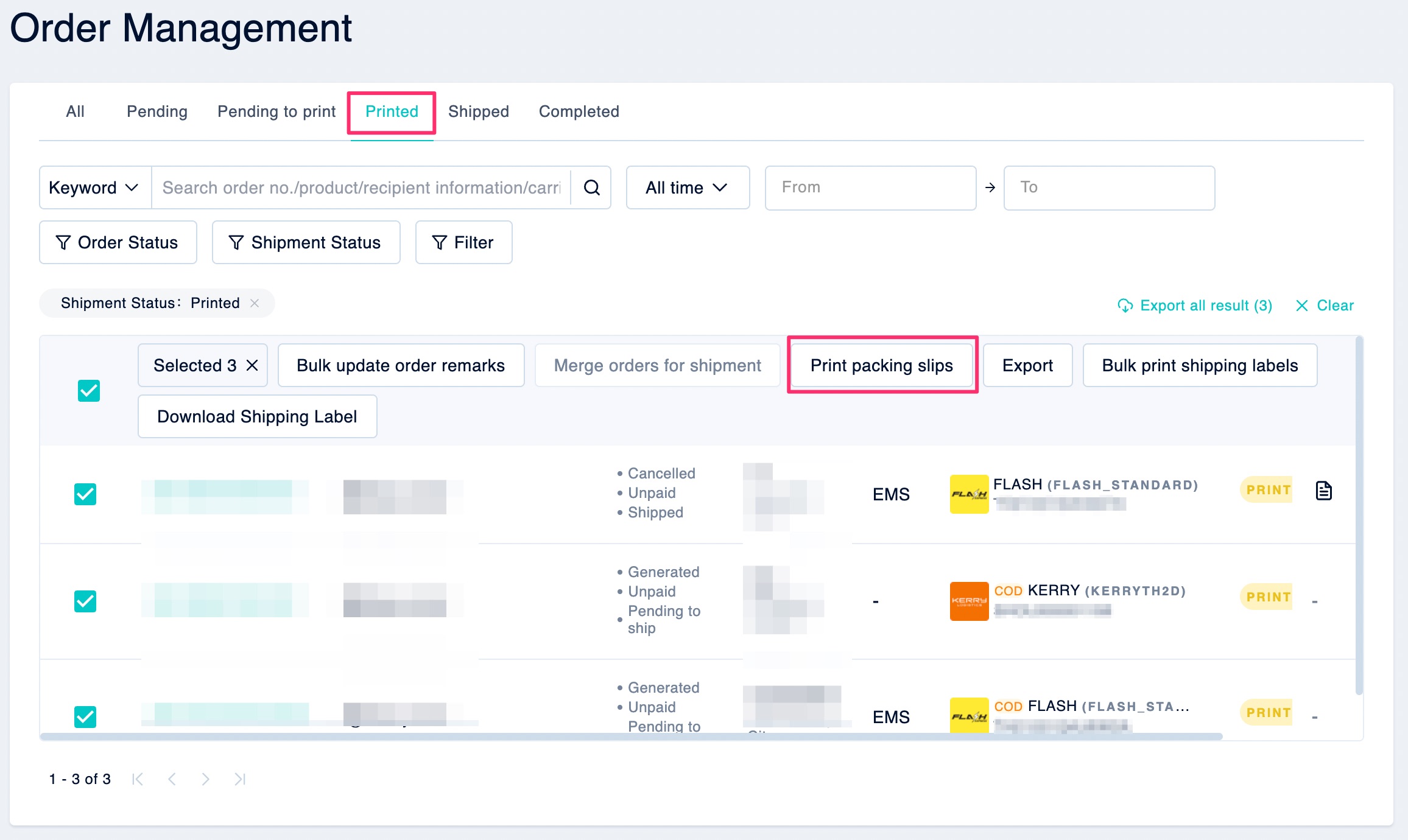 Step2: Check the details and print out
You may check the order information once again then click "Print" button at the end of the page to print out the packing slip.