This article explains how to estimate and compare the cost of each logistics provider before executing the shipment in OneShip.
Step 1: Estimate your shipping fee
Please navigate to【Shipments】->【Shipping Fee Estimation】
Fill in required information such as Sender Address, Recipient Address, and Weight.
Click the "Shipping Fee Estimation" button to calculate the fee or "Clear" to re-do all information.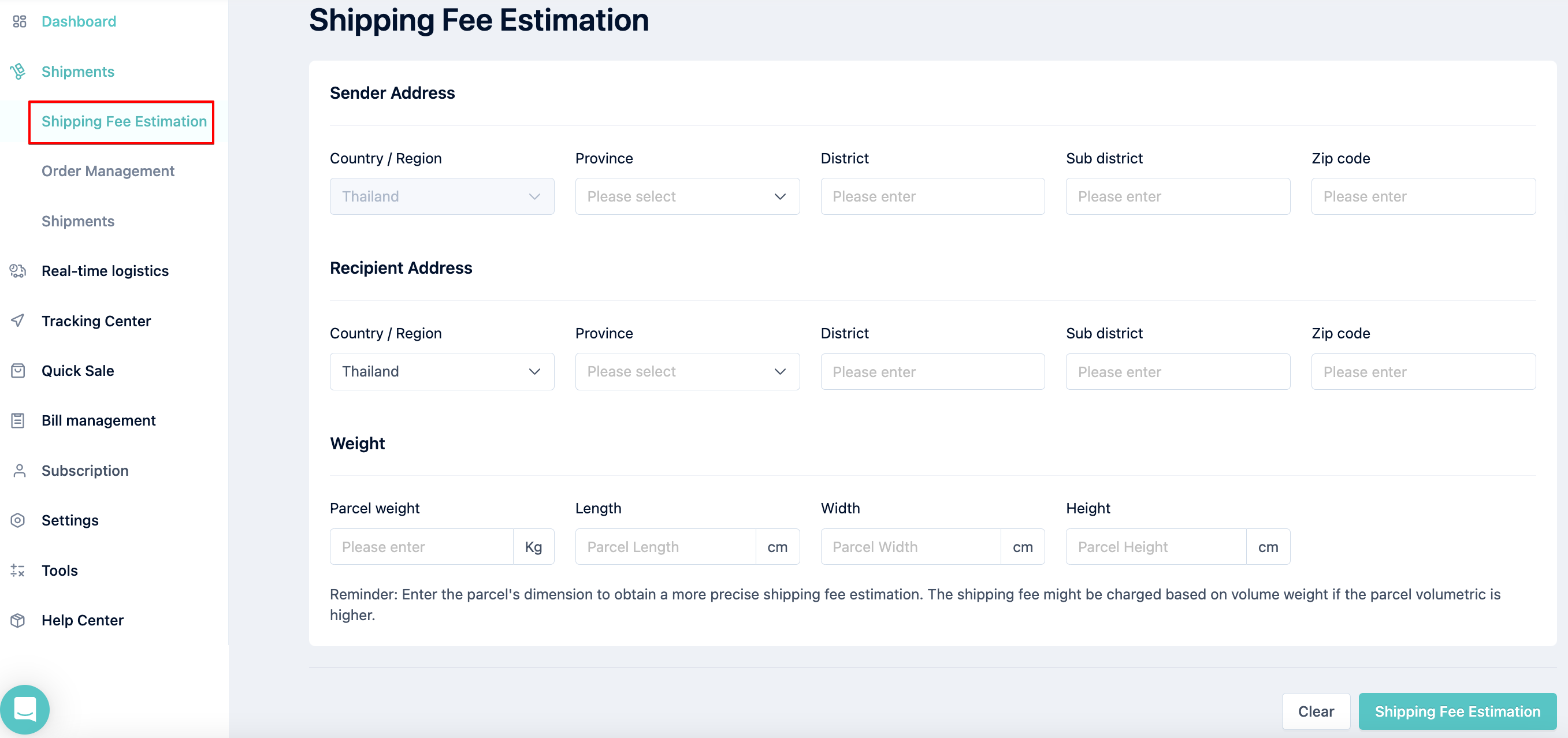 Kindly scroll down the page to see available carriers with their supported options as below:
Pick up method: Pick-up / Drop-off
Value-added service: Cash on Delivery (COD)
Estimated shipping time
Estimated delivery fee
Please choose your preferred carrier, then click "+Quick Ship" to further execute the shipment.

Step 2: Execute your shipment
Once clicking on "+Quick Ship", the system will lead you to create a single shipment directly.
OneShip will keep the filled information from the previous step. Please fill in the rest required fields or you may use the saved address from the Address Book, then click "Next".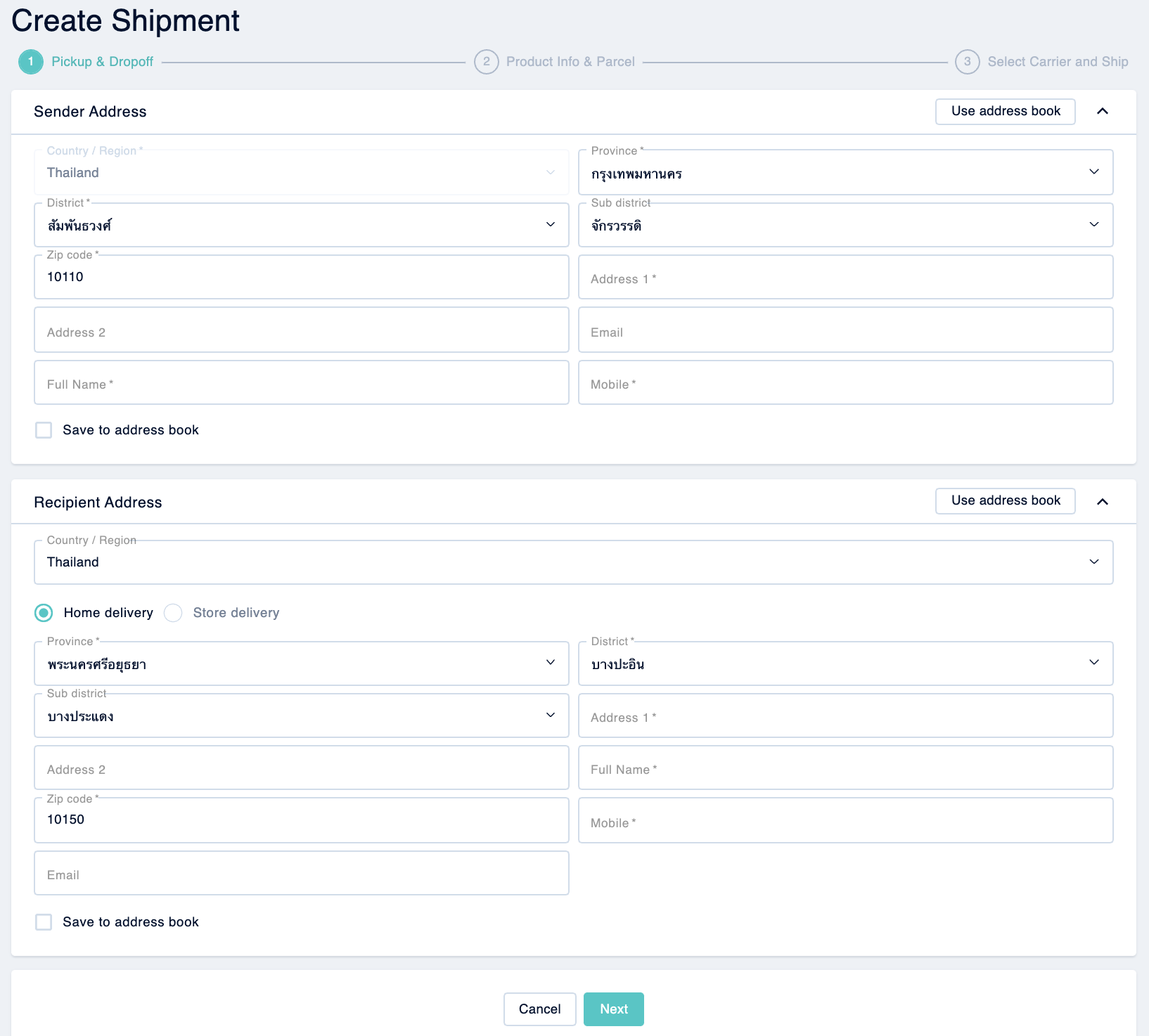 Again, OneShip will keep the filled parcel weight from the previous step. Kindly fill in the SKU name and other relevant information, then click "Next".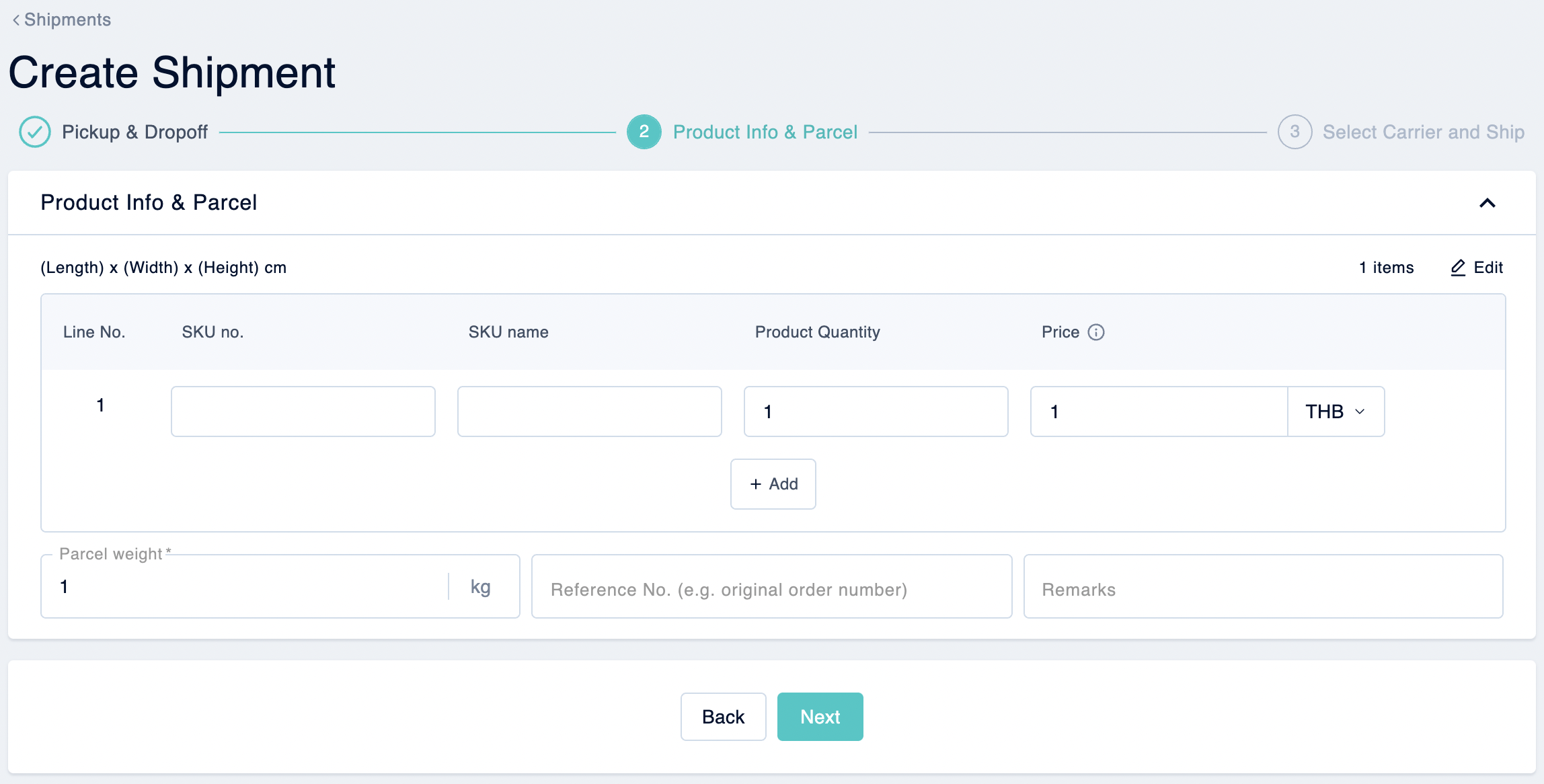 The preferred carrier from the previous step will be selected as default. You may "book" other carrier to ship according to your needs.
Please choose the pick-up method and other related information to finish the logistics settings. Lastly, click "Ship" to execute your shipment or "Save" the shipment for further revision.