The Address book is where your commonly used addresses are stored. You can reuse your addresses so that you don't have to keep typing in the same addresses every time. You can choose those addresses when creating shipments to save time and avoid typing errors.
In this article, you'll learn
1. The feature of the Address Book
Add, edit, delete, and set the default sender address
Add, edit, and delete saved recipient address
Search address by sender/recipient name or address line
2. How to access the saved address
Saved addresses will be available to choose from when executing shipment. The sender address that you previously set as default will be applied automatically.
If you wish to change the address, simply click "Use address book" and select one from the pop-up window. Click "Confirm" to save the update.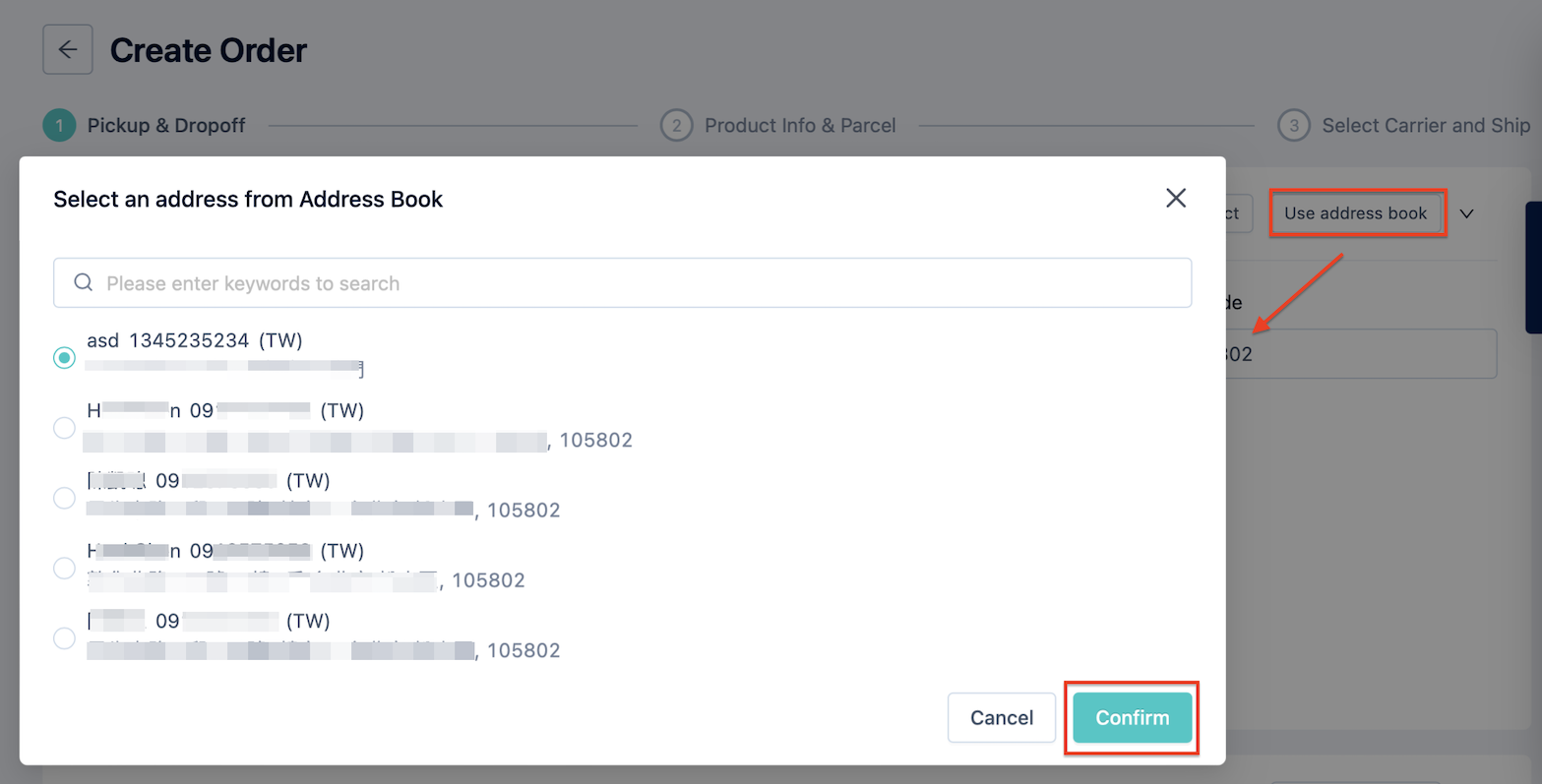 3. How to edit or delete the saved address
Please go to "Settings" > "Address Book" > "Sender List / Receiver List," then click on "pencil" or "bin" on the right side to edit or delete the saved address.