OneShip supports shipment tracking and provides a delivery tracking page for easier follow-up processing. Merchants can also enable email / SMS notifications to inform their customers regarding the delivery flows. This article explains step by step how to set up the tracking page and notifications.
This article covers the below:
How to enable the delivery tracking notification?
Please navigate to Tracking Center > Tracking Settings > Delivery tracking notification. Kindly open the toggle to enable the email / SMS notifications for each shipment status.
Note: Multi-node notifications (all shipment status) is available to OneClub Plus merchants, while only [Picked-up] status is supported for a free plan.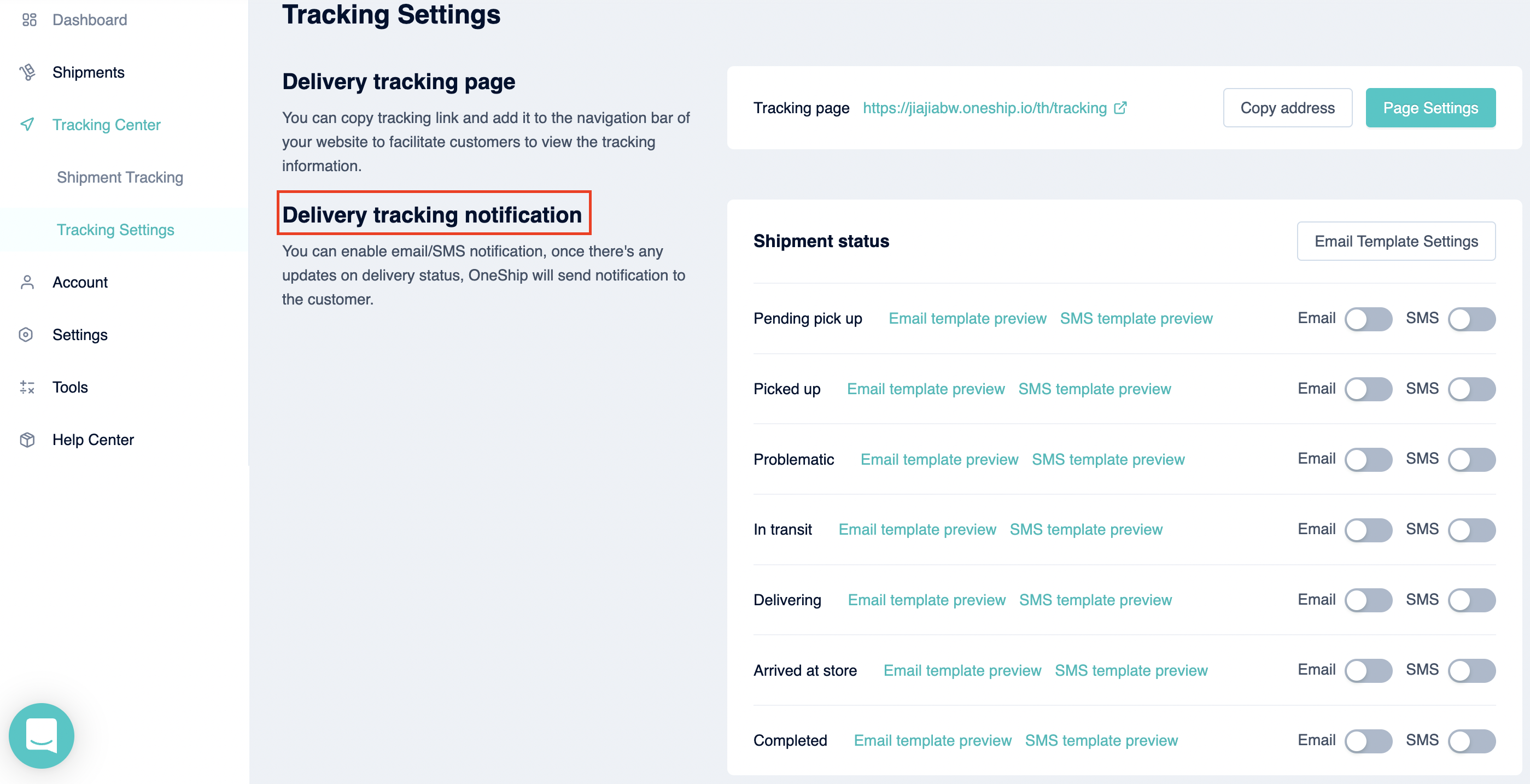 Email notification
You can click "Email Template Settings" > "Preview" to view the default template. You can also open the toggle to remove OneShip logo from your email.
Note: Customization of email content is not available yet at this moment.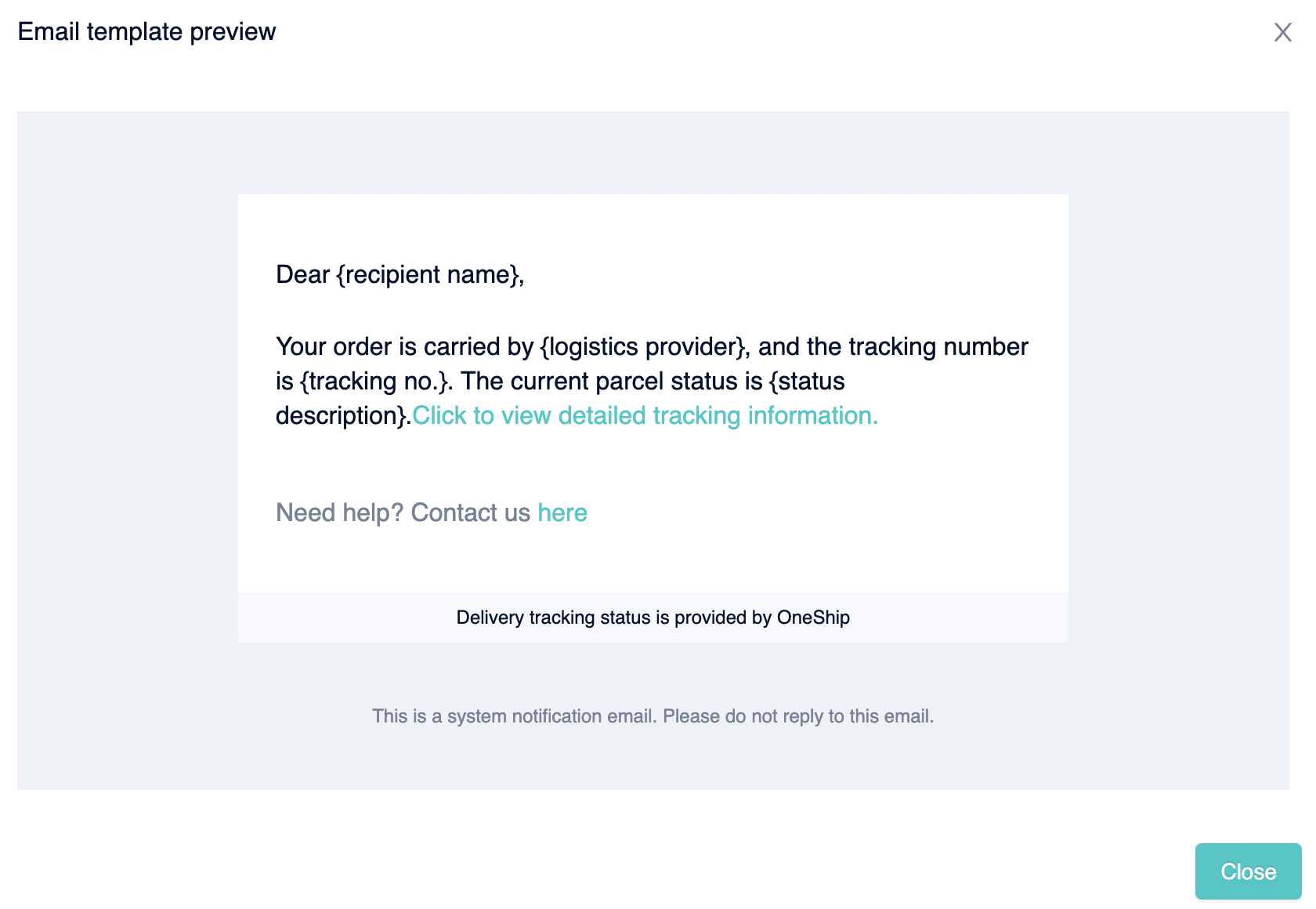 SMS notification
SMS notification service needs to be purchased separately before enabling this feature, to purchase the add-on quota, kindly refer to: OneShip Subscription instructions
How to set the delivery tracking page?
The delivery tracking page can be customized and embedded in the website for customers to track their parcels from all available carriers within one page.
Note: The customization is available to OneClub Plus merchants only.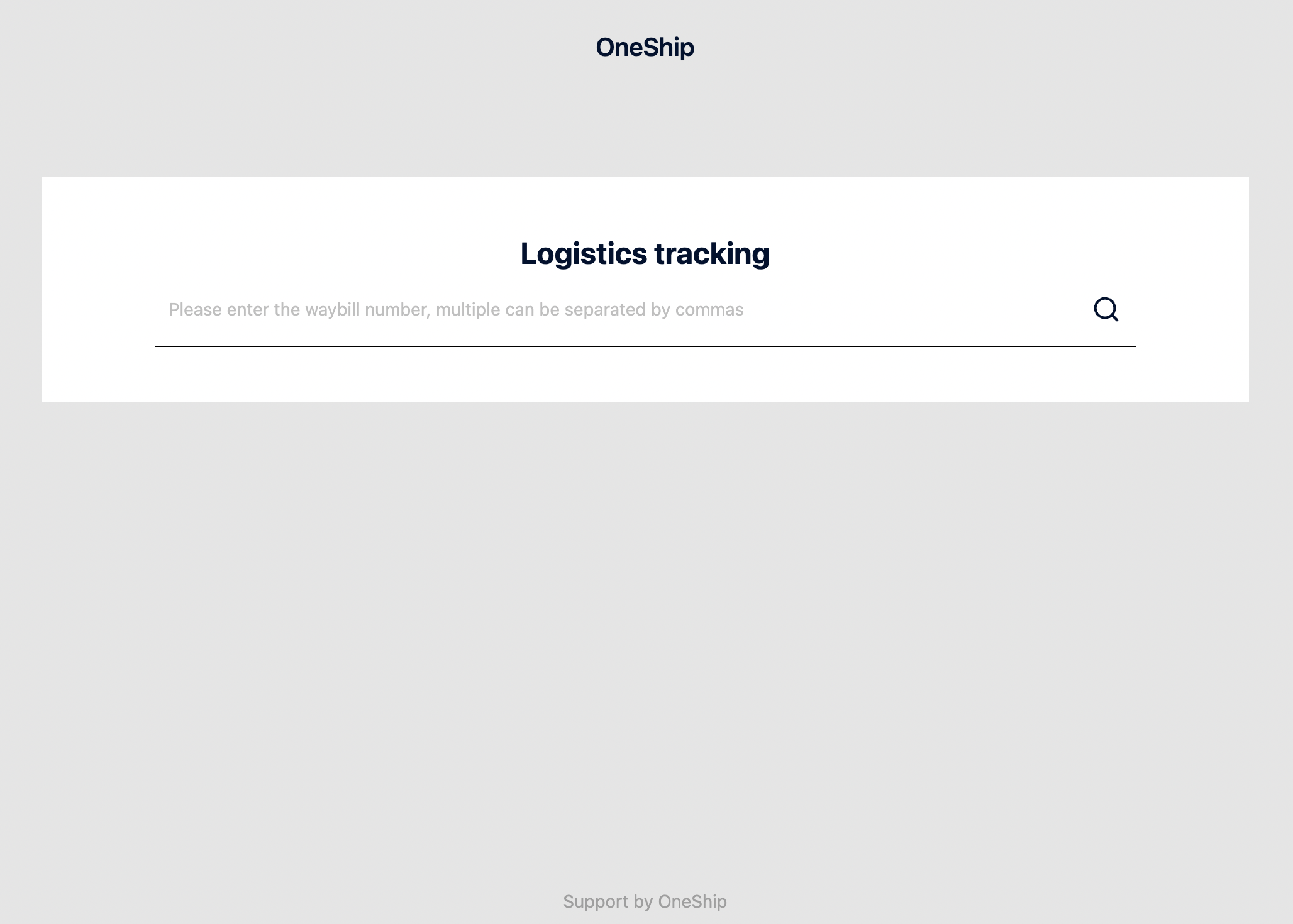 *Example of the default tracking page.
Step 1: Design your brand tracking page
Please navigate to Tracking Center > Tracking Settings > Click "Page Settings".

Choose your preferred page language, add brand image, brand name, and redirect URL which will lead to your online store. You can also choose to remove OneShip logo (Support by OneShip) or add other footers. Then click "Preview" or "Complete" to finish your page settings.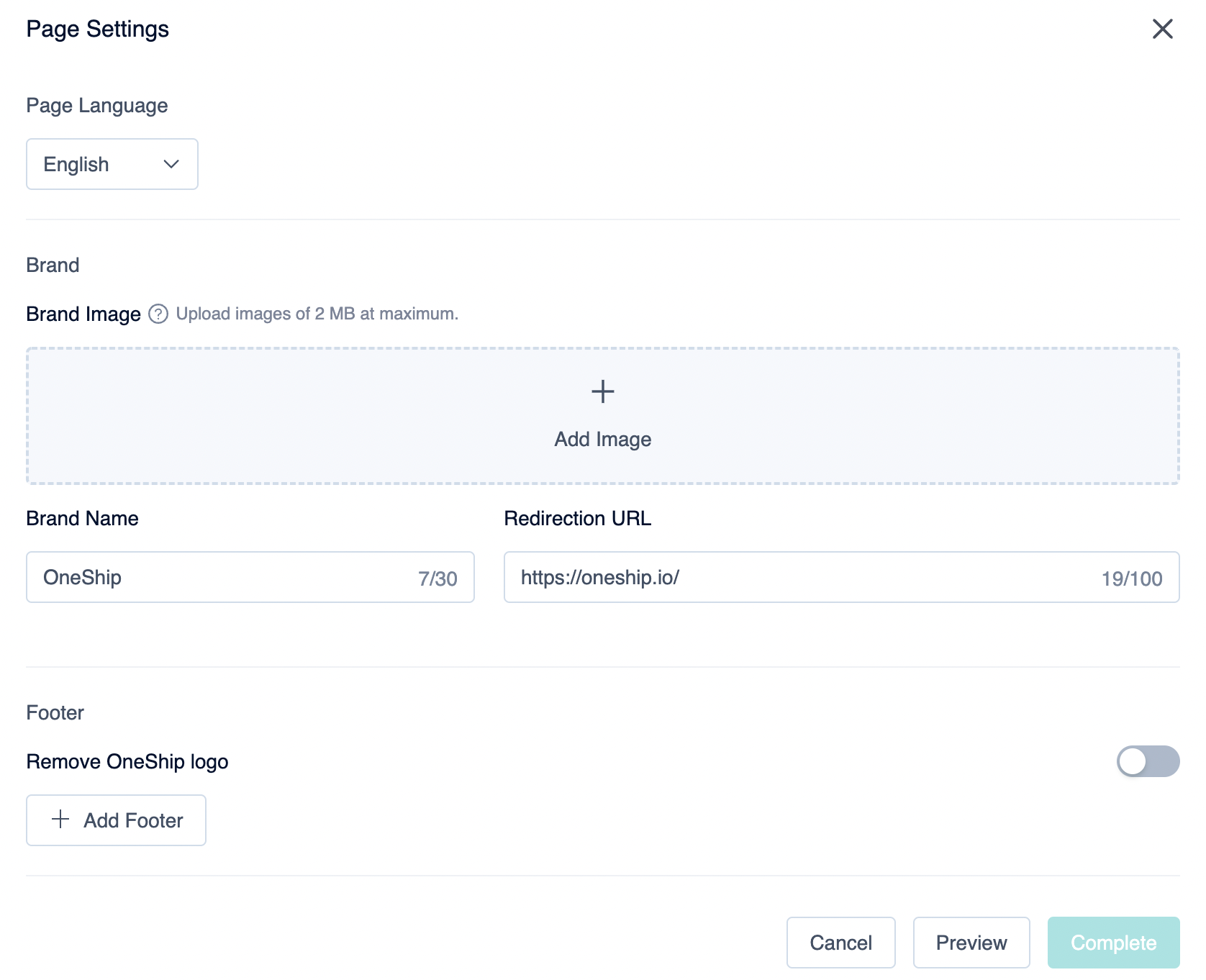 Step 2: Add the brand tracking page to your store
Copy the tracking page URL to embed in your online store such as the navigation bar, footer, etc.

Please note that the tracking page URL is generated automatically based on your preferred page language. Remember to update the tracking page URL in your online store once the page language is reset or else the page couldn't be entered.