Merchants in Malaysia are now able to execute shipment with Line Clear's logistic service without application or activation process. Line Clear is currently available for domestic deliveries within  peninsular Malaysia only.
This article covers the below:
Service introduction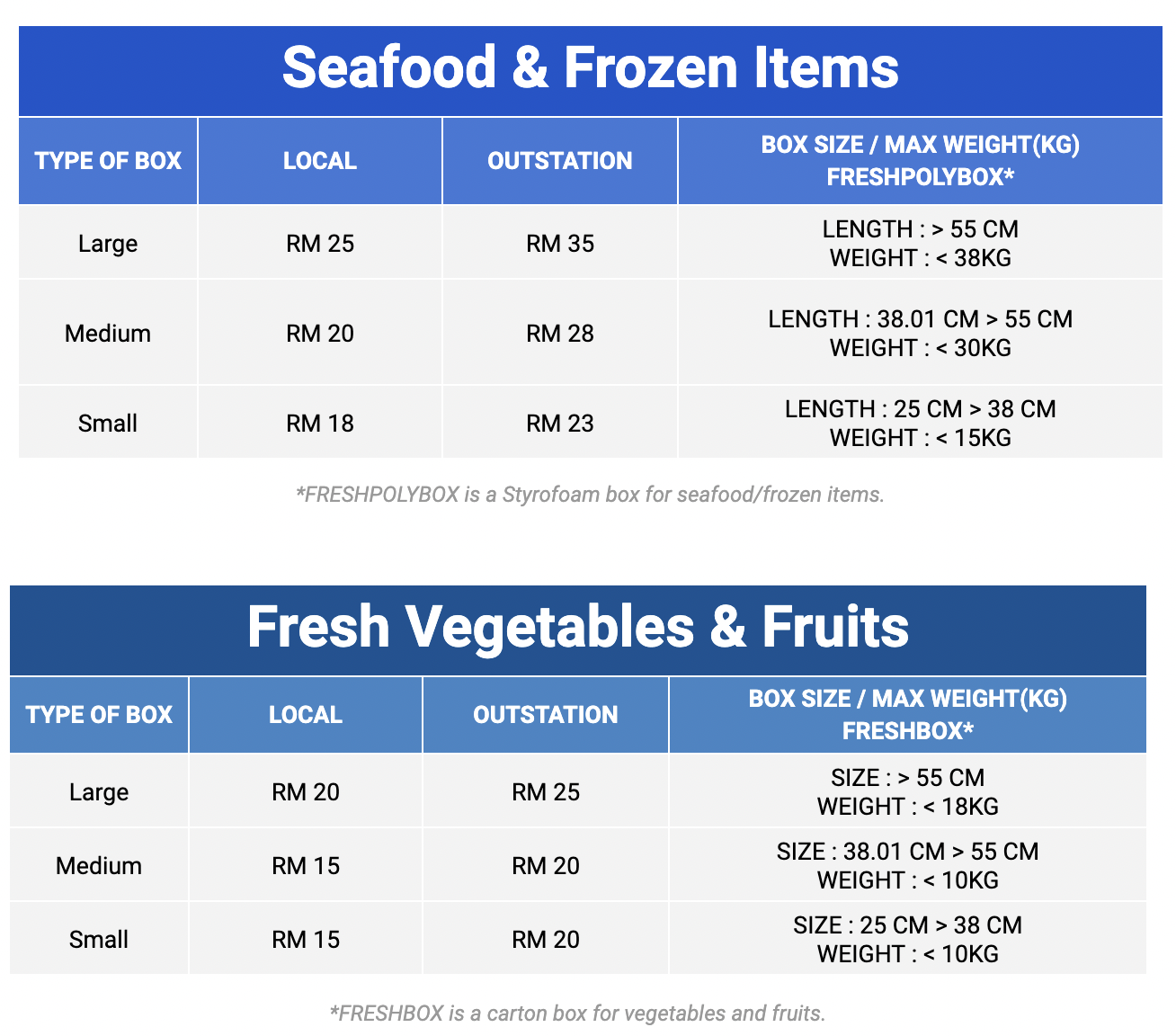 Term & Conditions: 
The last order cut off time is 12:00 noon, from Monday to Friday.
All FRESHBOX and FRESHPOLYBOX delivery shall be delivered by 16:00 p.m. on the next day, subject to delivery area and all terms and conditions being fulfilled.
The above rates are only applicable to major cities, towns and within peninsular Malaysia.
Next day delivery only support for major cities, towns and within peninsular Malaysia except island.
Outskirt area with a surcharge within Peninsular Malaysia RM 20.00 per consignment note / transaction.
Max weight is based on box quality. Subject to additional surcharge RM20 per box for exceeding 20% of the max weight mentioned above.
Type of box dimension is based on length, width, and height, whichever higher.
Large size, maximum is 70cm x 50cm x 50cm per piece.
Optional Reverse Charge for pick up is made available upon request & charges as per Domestic: Cash Lodge-In Rates per consignment note / transaction.
Packaging by yourself, before being placed into our FRESHBOX and FRESHPOLYBOX, must be leak proof. Please refer to our HOW TO PACK FROZEN/FRESH FOOD video in Youtube.
The PACKAGE TYPE on the waybill must clearly state either FRESHBOX or FRESHPOLYBOX.
There will be a surcharge of minimum RM200.00 per waybill imposed on the Sender for failure to ensure that packaging is leak proof.
Maximum damage claims towards other related parcels caused by leakages are claimable up to RM200.00 per parcel.
Postcode below is advisable for not sending FreshBox/FreshSolidBox parcel as it might be ODA (Out of Delivery Area) area or more than 24 hours delivery time.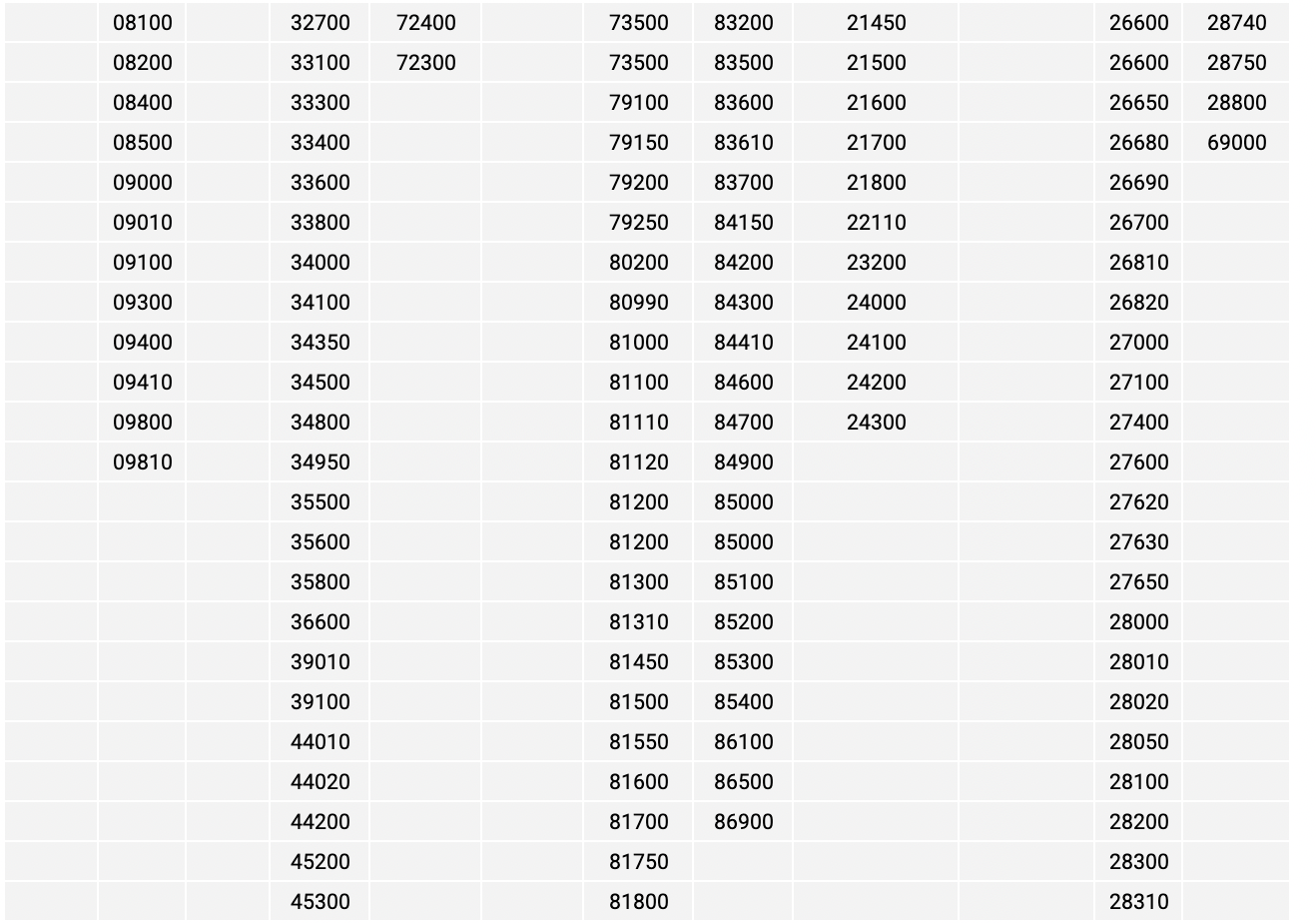 *We will not be responsible for quality assurance for FreshBox/FreshSolidBox parcel to above postcode and non-claimable if more than a day of delivery.
Shipment process
Step 1: Create shipments
Click on the "+ Create Shipment" button on the top right of the [Shipment] page, choose to create "Point to Point order" or "Bulk Shipment".


for step by step instruction please refer to:
A. How do I book for a shipment? Can I create shipments in bulk?
B. How to create shipments in bulk?
Note: Order details will be sent from OneShip to Line Clear. Once the Line Clear system has created an order, the delivery status will be updated to "Created." You can now print out the label and wait for Line Clear to pick up the parcel.
Step 2: Print out waybill and label parcel
Select shipment by click on the "square-box" on the left side of OneShip Order No., choose to "Print Label" or "Print Labels in Bulk".

for step by step instruction please refer to:
A. How to print a single label?
B. How to Create Multiple Labels at Once / Bulk Print Label?
Note: To ensure successful label scanning, please use "label machine and 100x150mm(4x6Inch) thermal label paper" or "A4 blank waybill" to print. If the label cannot be recognized when entering the warehouse, the product will be returned.
Step 3: Line Clear Driver Pickup
A driver will come on the reserved date to pick up parcels and will contact you via phone.
Other shipment and returning notes
Line Clear Customer Service Contact Info:
Customer service web page: https://lineclearexpress.com/contactus
Customer service phone number: 016-501 5050
Customer service email: customersupport@lineclearexpress.com
MYR logistics options pricing & details
– For promotion and price list, please refer to Line Clear Rate Card
– Net prices are 6% SST included.
– OneShip reserves the right to amend this price list at any time without prior notice.