This article explains how to manually create shipments in bulk. If you wish to create a single shipment, please refer to: How do I book for a single shipment?
How to create shipments in bulk?
To create shipments in bulk, firstly please navigate to [Shipments] > [Order Management] page and click "+Create Order" > "Bulk Create" at the top right corner.
Step 1: Fill in sender information
You can fill in sender information manually or select a saved address from the Address Book. You may also choose to save this new address to the Address Book.
Step 2: Select Carrier
Click "Book a service from carriers" column.
The system will show all available carrier services, click "Book" to book the service that best suits you.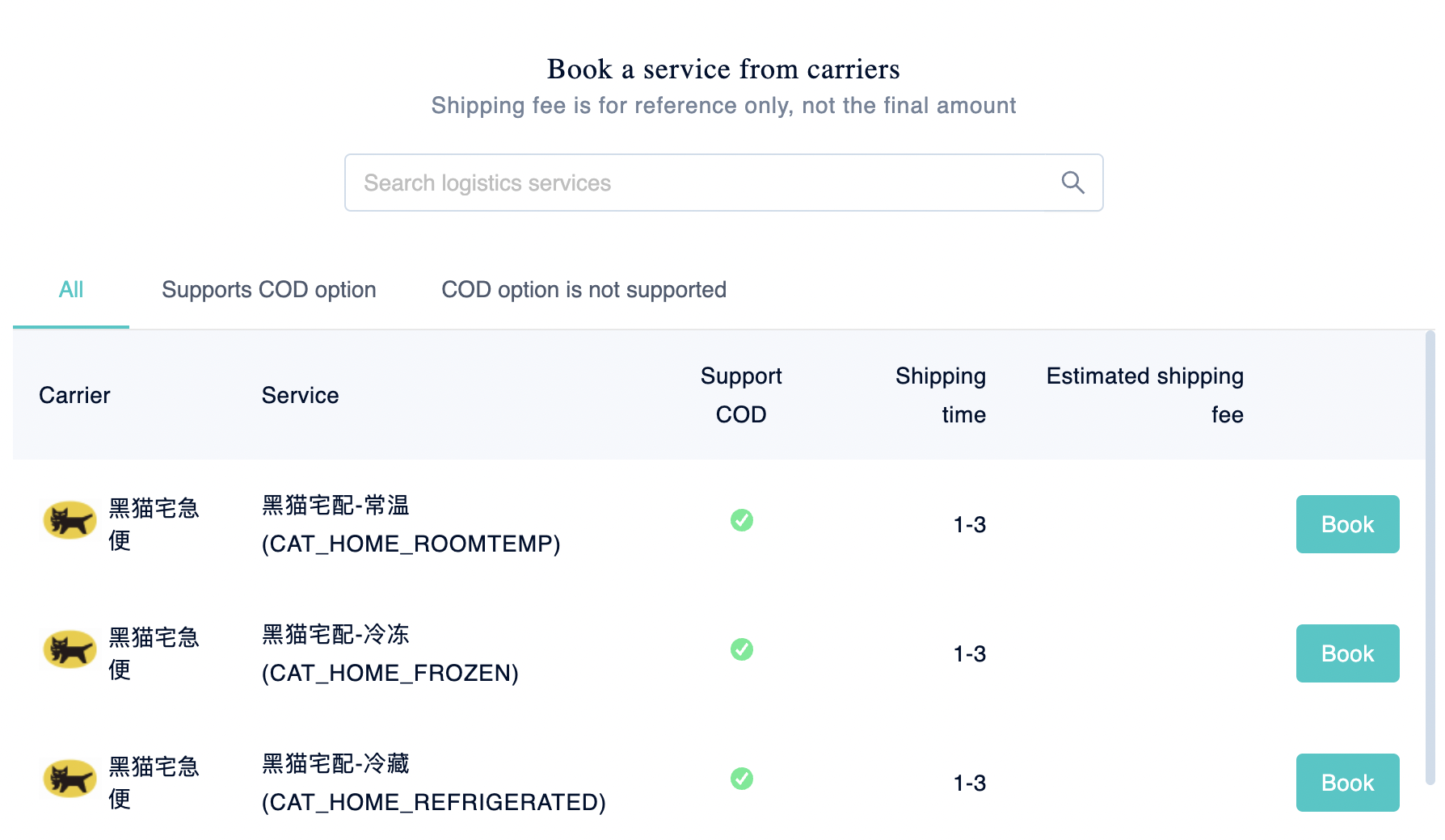 Enter your preferred pick-up method, date, and time.
Step 3: Upload file
Please note that the imported CSV file must conform to the certain format.
Kindly download a template if you are not sure about the format. After importing, you may choose to submit or re-upload the file again.
Step 4: Confirm the booking
Click "Ready to Ship" to confirm this bulk shipment.